Dontsova's books are read by people of different ages. For 20 years she managed to release more than 200 works. The writer knows how to create intrigue, the plots of her books turn out to be very twisted. Reading grabs from the first pages. It is often impossible to predict how the story will end and who will be the real culprit.
The best book by Daria Dontsova
If you conduct a survey of readers on the topic: The best books by Daria Dontsova, it is unlikely that you will get a definite answer. Each piece is exciting in its own way. This list can include books about:
Dasha Vasilyeva.
Ivane Podushkin.
Viola Tarakanova.
Daria Dontsova is the best – this is the detective gentleman Ivan Podushkin, who, in addition to investigating crimes, also constantly carries out strange orders from his restless mama Nicoletta.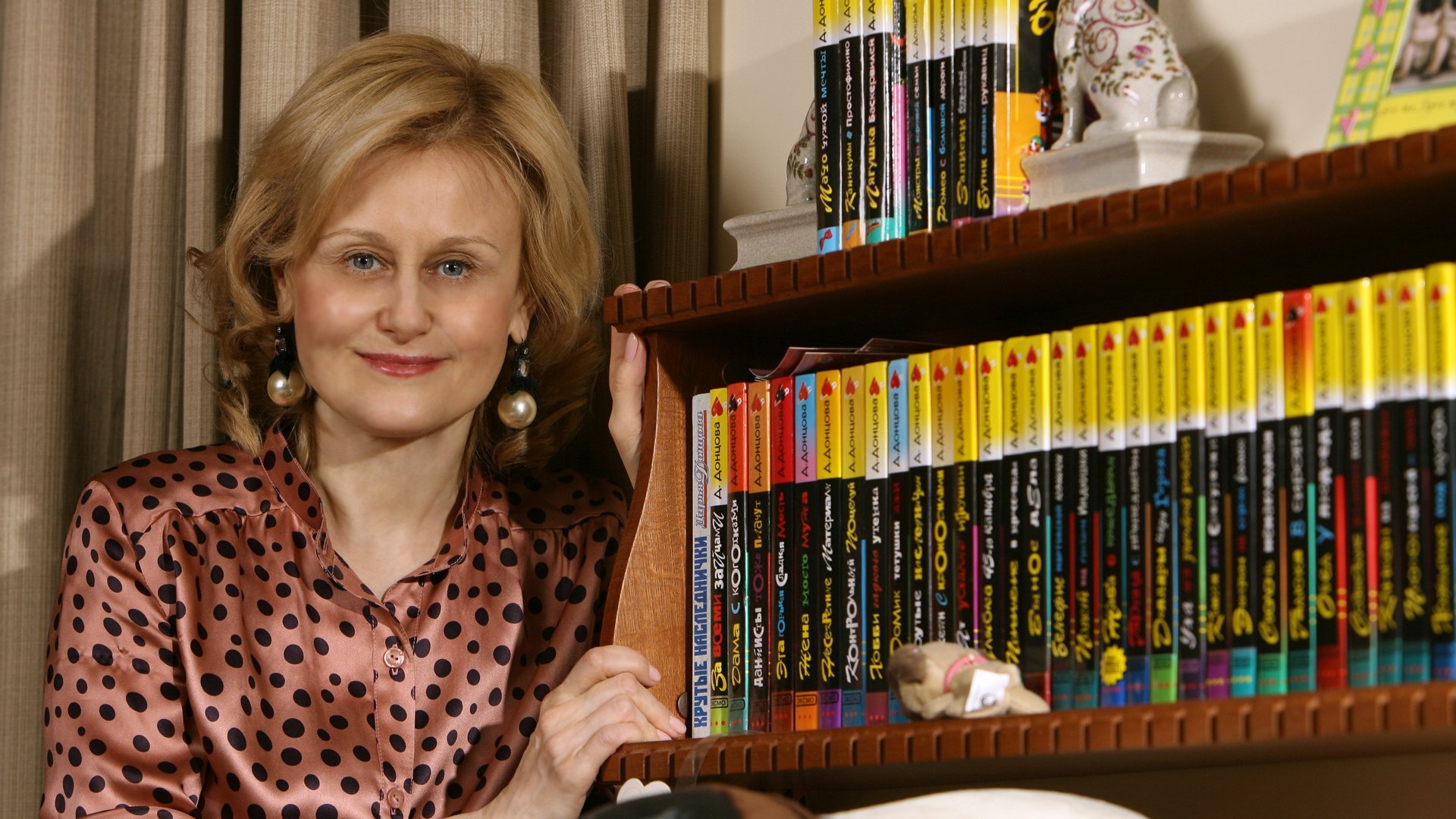 Dasha Vasilieva is a sedate lady who adores her pugs, constantly plunging into dangerous stories, from which Colonel Degtyarev helps her extricate herself.
Viola Tarakanova not only investigates crimes, but also describes them in her books under the pseudonym Arina Violova.
There is also a fat woman Tanya Sergeeva, whose adventures are always interesting to follow.
And what are the names: "The devil from the snuffbox", "Brakes for the prodigal husband", "Cool heirs", "No-shpa for three", "Lady with claws", "Manicure for the dead", "For all the hares", " My husband's wife. " The listed books can be safely included in the rating of the best. Their purchase will brighten up your leisure time, you will definitely not be bored.
Dontsova writes not just detective stories, but ironic stories. She has been working in this genre for a long time and has managed to acquire a huge readership. Millions of people laugh at her books, while at the same time empathizing with the heroes, wondering how the story will end.