Darya Dontsova is a very prolific writer, and her bibliography is huge. This is how she stands out among other writers. Darya (the woman's birth name is Agrippina) makes as many books per month as some literators do not produce in their lifetime.
This writer has repeatedly become a proud holder of the "Writer of the Year" title.
How prolific is this Darya Dontsova writer? What's the secret to their incredible popularity?
Many readers wonder how many books there are in Darya's bibliography. The answer is, there are over 200 books. This means that the Darya produces about ten works an every year. Remarkable efficiency and author's prolificacy. However, all of Darya's books share several common features, such as:
Positivity.
Wonderful humor.
Twisted stories.
Her books are so exciting that her fans read them in one breath. Some read Darya's books in their spare time, others on their way to work or during traveling. Dontsova's most loyal fans give rare editions of her novels to their relatives and friends. And their expectation of new detective books always is too unappealing.
All of Darya Dontsova's books are divided into series. This makes it easy to navigate so many novels. All novels have unique features. The debut novel of Darya Dontsova is called «Cool Successors». It was released in December 2007. The main character of the novel is Dasha Vasilyeva. The readers quickly fell in love with the heroine. Dontsova has written more than six dozen huge novels about this girl. New part was released in March 2021 and is called «The Vacant Seat of a Paradise Bird».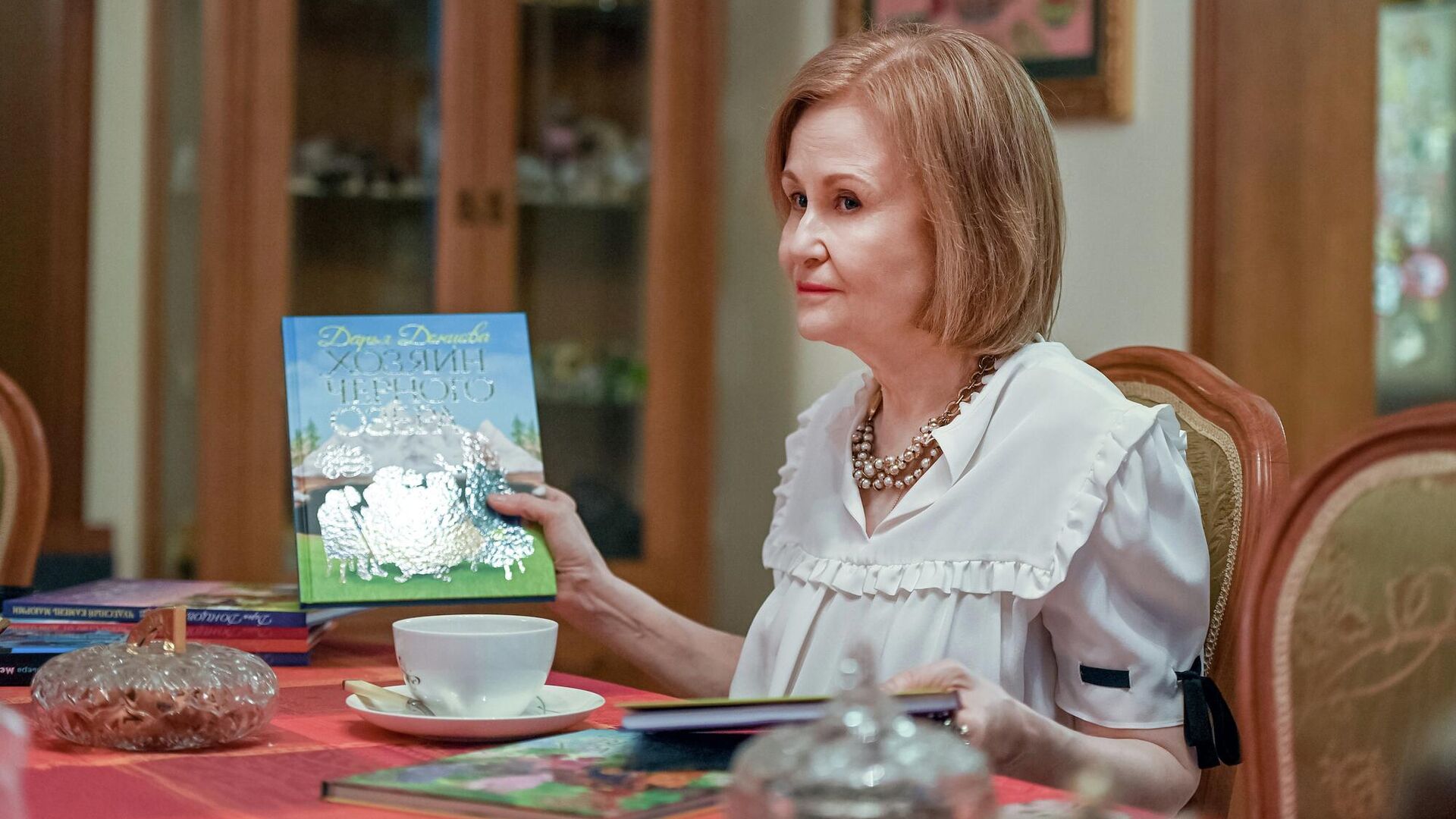 Five dozen books were published as part of the series «Evlampia Romanova. The Inquiry of the Amateur». The first book was called «Manicure for the Dead», the last one was called «Hrapunzel's Oracular Dreams».
The «Viola Tarakanova in the World of Criminal Passions» series is famous even more. The first book in the series is called «The Devil of the Snuff Box». In November 2020, the book «The Cutie on the Edge» was published. Fans are looking forward to read its sequel.
The series named «Ivan Podushkin the Investigation Gentleman» starts with «Bouquet of Beautiful Women». In January 2021, the publisher released the novel «Ivan Groznyj in the Maldives».
Fans of the Russian writer also love a series of novels about a charming fat girl Tatiana Sergeyeva. This girl is an investigator who is constantly on a trying to lose weight. Another important character in this book is Stepanida Kozlova, a very lucky woman.
Is it worth reading ironic detectives?
You shouldn't ignore ironic detective novels. That's because they make you feel good. No one will be indifferent to reading about the adventures of heroes who investigate crimes and at the same time get into funny situations.
Dontsova's work is captured readers from the first minute of reading. Each of Darya's detective novels is easy and fascinating to read thanks to the intrigue they contain. The target audience of the writer is women of different ages and social statuses. Her detectives also like men.
All the protagonists of the novels of Dontsova have resilience, they are self-confident people. As investigators, they're not afraid to take on the most horrible crimes. And because the writer gives heroes a great sense of humor, you're going to want to read these books again.
If you want to brighten up a boring evening, read the novel by Darya Dontsova. You probably won't be able to stop reading because the stories by this writer are fascinating. Darya Dontsova is a resilient person. This trait is transmitted through the novels to her readers. The list of Darya Dontsova's books is presented below in order. From it, you will be able to select the necessary novels, those you have not yet read.